What is Early Childhood Education and Care?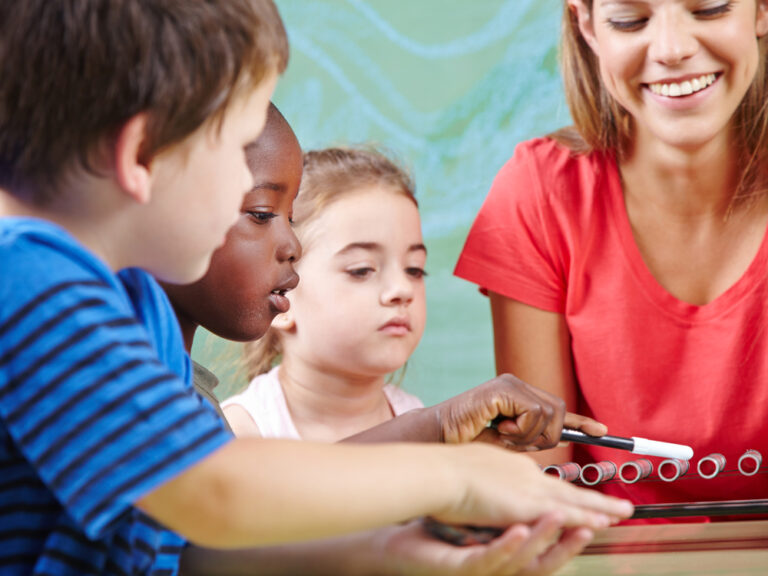 What is Early Childhood Education and Care?
If you're looking for a childcare course in Werribee, then you've come to the right place. South West Training Services provides comprehensive and inclusive courses for both a Diploma and Certificate III in Early Childhood Education and Care. Often, however, people can confuse what such a course offers as well as what it will qualify you for. Today's article is going to clear any doubt on the matter and cover all the basics you need to know regarding early childhood education and care.
The fundamentals
The truth is that early childhood education and care encompasses a variety of fields and deals with caring and educating young children aged five and under — preparing and teaching them the building blocks of skills that they will use in prep and further develop throughout their primary and secondary education. It isn't always about becoming a pre-school or kindergarten teacher, though, as the definition also encompasses nannying roles that focus more on care and nurturingaspects.
By engaging in one of our childcare courses you will learn how to work with and teach young children the basic motor skills and manners they'll need when transitioning into prep as well as how to care for them and understand their needs. From an educational standpoint, working with children of such a young age means there will be an emphasis on play-based learning and using engaging methods that will allow you to easily communicate with and educate the children.
Learning how to communicate with children
A big part of our Werribee-based courses involves learning how to empathise and connect with the children on their level. At such a young age, these children don't yet know how to effectively communicate or convey what they're feeling. The skills and techniques you'll ascertain from our childcare courses will allow you to appropriately deal with any issues the children may be having and also identify the early signs associated with any potential problems.
Matching their excitement
It's no secret that children are quite hyperactive and like to expend their energy sporadically — which usually ends up with them tiring themselves out. A core element of early childhood education and care is matching their energy and excitement, which will make it easier to stay in control of situations as well as communicate with them.
You will essentially have to know and be able to scale your vivacity up and down at will to keep up with them. Additionally, you will need to be available to tend to their needs at all times and that cannot be achieved if you're burnt out and they're feeling hyperactive.
Can I teach prep with an Early Childhood Education and Care qualification?
The simple answer is no. As the name suggests, early childhood education and care courses only qualify you for education and care that takes place early in a child's life — making you the first form of education they will receive. Neither the CHC30113 nor CHC50113 courses will qualify you for prep or primary school teaching roles.
What career paths can be followed by studying Early Childhood Education and Care courses?
Depending on whether you're studying the entry level Certificate III course or furthering your already-established skills with a Diploma, there are a variety of career paths you can utilise your qualifications in, such as:
Child Care Assistant (Cert III)
Family Day Care Educator (Cert III)
Nanny (Cert III)
OSHC Assistant (Cert III)
Childcare Educator/Team Leader (Diploma)
Childcare Director Family Day Care Provider/Coordinator (Diploma)
OSHC Coordinator (Diploma)
The skills you will learn whilst studying one of our Werribee-based childcare courses will adequately prepare you for all of the above professions.
Are you looking to study childcare courses in Werribee?
If you've ever been interested in studying early childhood education and care, then now is the time to act. South West Training Services offers comprehensive and inclusive childcare courses in Werribee and online to people from all walks of life. You will learn all the essential skills required via both a classroom environment and a hands-on placement setting — allowing you a unique and practical experience before you begin your journey.
If you would like to know more about our Certificate III or Diploma of Early Childhood Education and Care courses, then please don't hesitate to give us a call on (03) 9748 9233 or fill out our online contact form so we may get back to you as soon as possible.