5 Benefits that Make Remote Learning Fun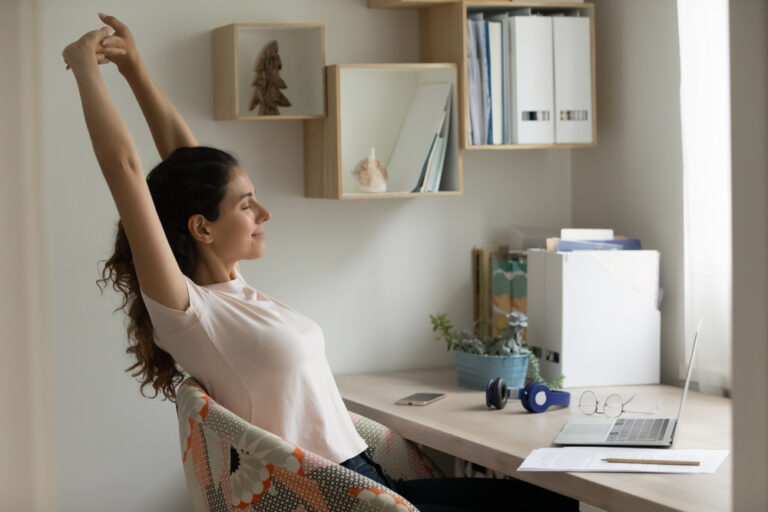 5 Benefits that Make Remote Learning Fun
With the constant lockdowns that have been going on in Victoria over the last year or so, remote learning is something that many of us have gotten used to. Even when lockdowns begin to be phased out in the future, online learning may still remain in some capacity. We understand that remote learning is not for everyone, though, and that some may find it inadequate or monotonous, so we thought we'd list five benefits to studying your childcare course online in the hopes that a more optimistic view can be considered.
1.     You can wear comfy clothes
This is a simple benefit, but one that makes all the difference. Often some students feel pressure to dress a certain way on campus, even if it's a subconscious one. However, studying remotely means you can literally wear your pyjamas if that's what you feel most comfortable in; this means less time planning outfits or even getting dressed in general as you can just put on whatever clothes you would normally wear at home. Being comfortable whilst you study and learn is one of the best benefits anyone can ask for.
2.     Flexible learning structure
Whilst your classes have set times — your spare time is dictated entirely by you. It's the perfect opportunity to study at your own pace and not have to worry about commuting between campus and home; you also won't have to worry about finding a seat in the campus library — it's a more efficient opportunity to study and run through your tasks overall. It is, however, up to you to make the most out of your time; feel free to take a look at our articles on balancing study and life and remote learning tips to get some inspiration.
3.     Instant communication with peers and instructors
There's nothing quite like catching up with your classmates for a study session in person, but with remote learning, you can still be in touch with them and set up study sessions at any time. This can also come in handy when contacting your instructors to clarify an assignment or simply ask a general question.
Because they are also working from home they are not constantly in and out of their office. Setting up virtual meetings with your instructors or study sessions with peers will yield a wealth of knowledge and also allow you to experience a social element whilst studying your childcare course online.
4.     You have your kitchen at your disposal
If you are working from home then in most cases you will have amenities such as your own kitchen at your disposal ready for breakfast, lunch and dinner. This means you don't have to pack your meals before you leave or don't have to spend as much at the local campus eateries.
This also provides you with an opportunity to structure a healthy meal plan and perhaps even pick up a hobby and try new culinary processes, giving your day more structure and allowing you to take a proper break from studying should you find yourself concentrating for long uninterrupted periods.
5.     It's a chance to discover a new hobby
The kitchen isn't the only amenity you will have available to you when studying an online childcare course; being at home means you can spend your breaks doing the things you love whether that be relaxing with some favourite shows or games or even going for a walk/run outside. Breaks are important when studying because they allow you to reset mentally so you can continue to perform optimally.
Taking a break when learning remotely also gives you the chance to pick up a new hobby. As spending so much time at home continuously doing the same tasks can become repetitive and mundane, it is worth perhaps moving a little out of your comfort zone and trying something new. Some fun and inspiring ideas include learning to paint, learning to draw, writing fiction or even ordering a scale model kit to build. With endless resources available online, you won't have any shortage of activities or hobbies to choose from.
Study a childcare course online today!
South West Training Services is a government-funded institution offering Diploma and Certificate III Early Childhood Education and Care courses to people of all ages and from all walks of life because we believe it's never too late to study. Our inclusive community has shifted to a hybrid learning structure comprised of online and on-campus learning (when it is permitted) to ensure that students can follow the path that suits their lifestyle best.
If you would like to enquire about our CHC50113 or CHC30113 childcare courses, then please do not hesitate to give us a call on (03) 9748 9233 or fill out our online contact form.